double IRON DOORS
CHOOSE FROM WROUGHT IRON DOORS, MODERN FRONT DOOR, CONTEMPORARY IRON DOORS, AND CUSTOM IRON DOORS TAILORED TO YOUR SATISFACTION
"Creating First and Lasting Impressions"
IRON DOOR OPTIONS INCLUDE:
A thermal break (shown in orange) is an optional, engineered design feature that places a low conductive material between the exterior and interior surfaces of the door. This low conductive material, placed between the jamb, stiles, rails and threshold drastically reduces the transfer of temperature from the exterior of the door to the interior of the home. Thermal break doors provide for increased energy efficiency.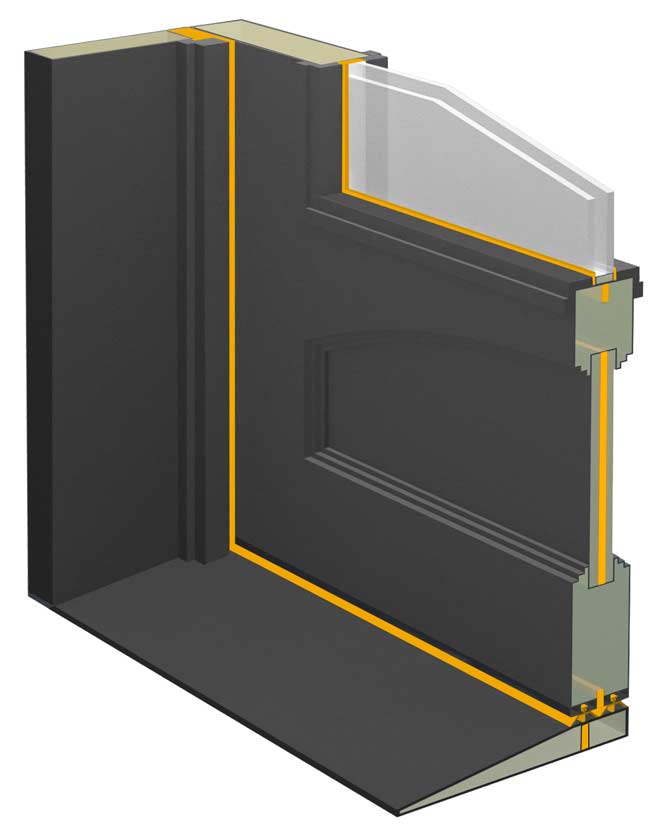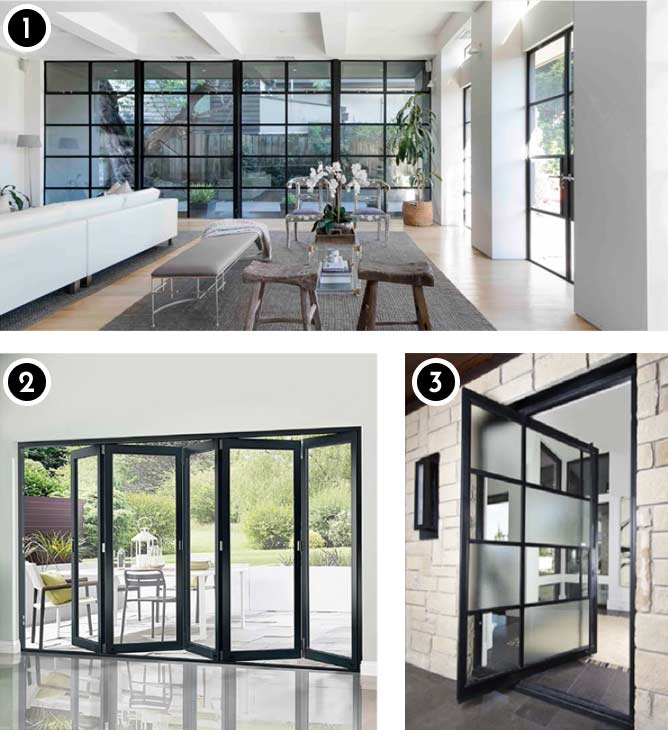 1. SLIM-LINE OPENING
2. BI-FOLD OPENING
3. PIVOT OPENING
PREMIUM QUALITY IRON DOOR CATEGORIES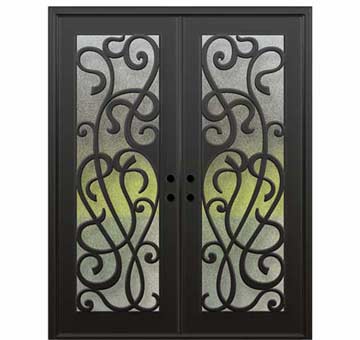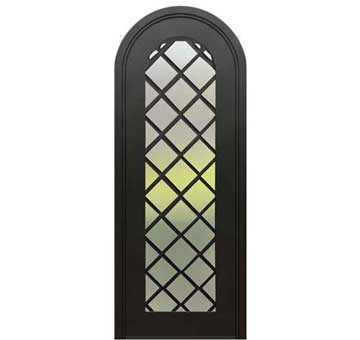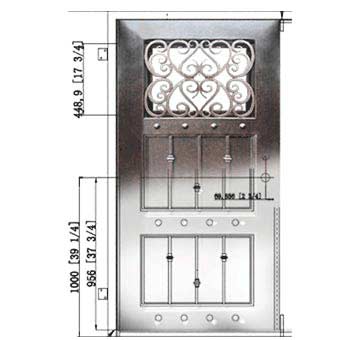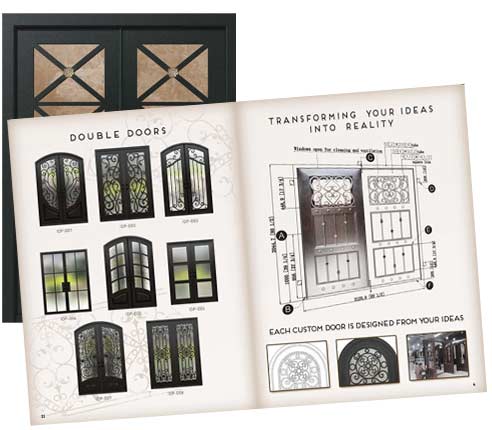 VIEW THE
 

2022 IRON DOOR PROJECT BROCHURE
The Iron Door Project interactive brochure showcases our collection of styles and options. Please browse the designs in the brochure, which are shown for inspiration. (these doors are not in stock) View single entry, double entry, wine, slim line, or thermal break designed doors. Click to view the Iron Door Project brochure or to click to view our In-Stock Iron Doors.
Forged iron/steel doors are designed for use in mild and/or moderate climates and the use of forged iron/steel doors is not recommended in cold climate applications. Kansas and Missouri and in general, mid-west states are considered cold climate areas. While standard constructed door panels and frames are polyurethane foam filled to provide optimum insulating properties, the doors and frames are not thermally broken. A standard constructed non thermally broken door will allow for heat and cold transfer from outside to inside and vice versa. Condensation and frosting is possible, and, in fact, likely to occur when installed in cold climate applications. Thermal Break construction is more energy efficient and significantly reduces the possibility of condensation and frosting, but this is NOT guaranteed. A thermally broken design provides for greater efficiency, and eliminates most cold and heat transfer, however, condensation and frosting is possible, and The Iron Door Project makes no warranties against frosting or condensation with a standard or thermal break constructed door.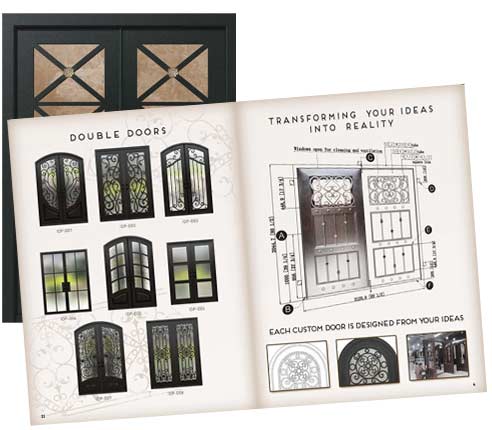 TRANSFORMING YOUR CONCEPT INTO REALITY
Not sure what iron door design to choose? Are you looking for something unique? The Iron door Project can make your iron entry door dream a reality.
Your inspiration can come from photos found on the web, other doors you have seen or entirely from your imagination. You can also provide us with your "guestimate" door openings and a photo of your front door to receive a free estimate. Our on staff designer will work with you to bring your ideas and dreams into reality with a custom iron door.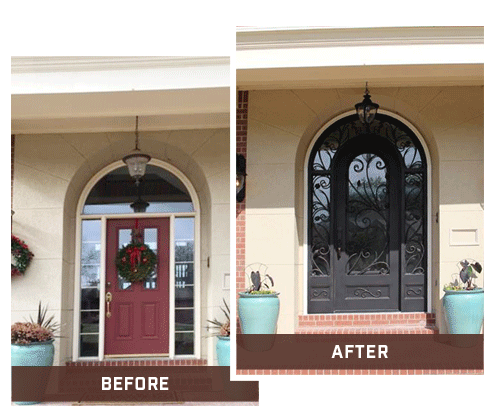 TESTIMONIALS - WHAT OUR CUSTOMERS SAY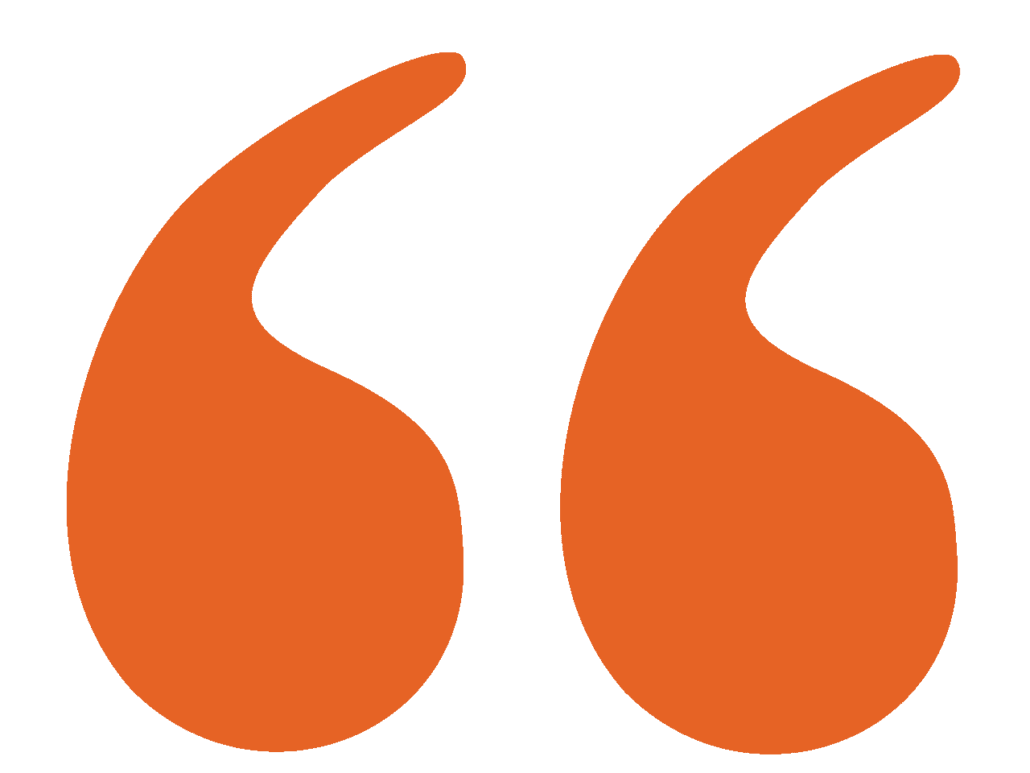 "Absolutely the MOST gorgeous double entry door was installed yesterday by Miles from The Iron Door Project.  He went above and beyond on the job, and the door was even more beautiful than our expectations! Our new entry door has completely changed the appearance of our home and no doubt raised the value! Thank you to all the professionals who helped us!"
Carol A. Wichita, KS
"We were referred to your company by respected friends. It was an excellent experience from start to finish! The Iron Door Project had a wide selection of iron doors to choose from, and was very helpful in helping me tweak a design to suit my taste, I just love our new iron front door, I highly recommend if you are looking to replace your home's door  that you visit them."
Roland L. Wichita, KS
"My wife and I cannot be happier with our experience with The Iron Door Project. Katie was extremely accommodating and very helpful in our deciding our final choice for our Front Door. The ordering process, installation and finish was seamless. We are extremely satisfied and very happy with the result. We would highly recommend The Iron Door Project to anyone."
Ralph & Kimberly W. Wichita, KS
Your homes entrance door reflects your unique personal style and creates a first and lasting impressions.
IRON DOORS:
Iron doors in all shapes and sizes, single doors, double doors, wine cellar doors, 15 foot arched doors, iron garage doors - we do it all.
CUSTOM DESIGN IRON DOORS:
Our staff draftsmen can also collaborate with you, to incorporate your own designs and create the perfect dream entrance iron door.
QUALITY EXPERTISE:
4 decades of building experience, we understand the importance of delivering the best quality product, and are proud to offer you the highest level of hand forged iron workmanship, with customer service that will knock your socks off.
LARGE PRODUCT COLLECTION AND SERVICES:
We offer iron doors in a vast selection of styles, choose from old world wrought iron doors, to modern, contemporary, and custom doors tailored to your satisfaction.